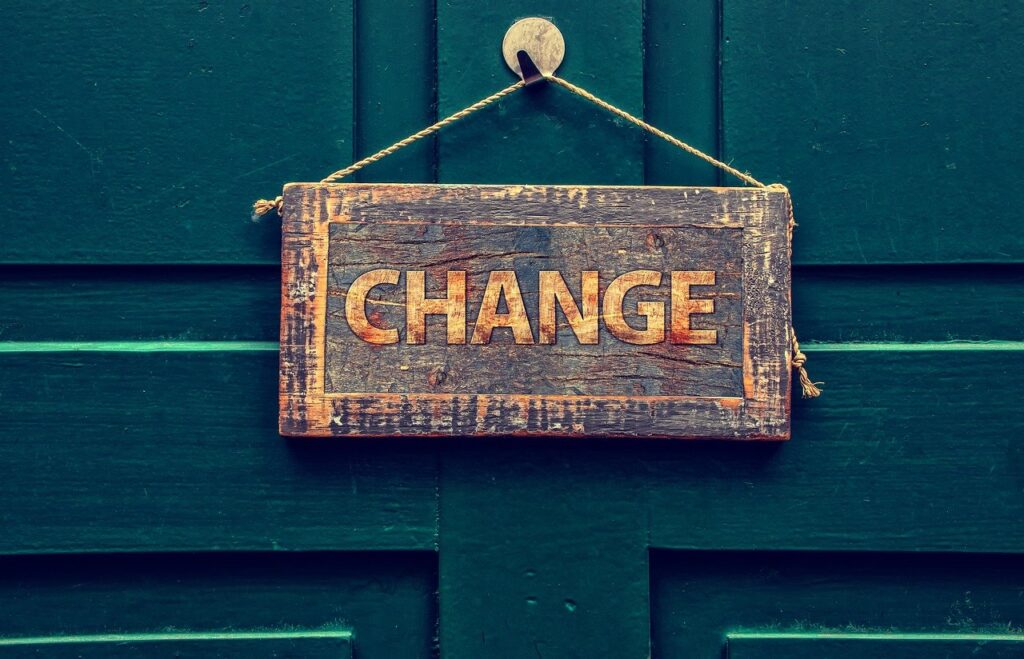 Many people over 50 will consider changing careers with motivations ranging from pursuing a passion and reducing stress to redundancy. Whatever your motivation, putting in the right preparation can make the transition less daunting.

In the past, it was usual to spend our entire working life in the one career, but nowadays it is becoming increasingly common to have multiple career changes. In fact, the average person will change careers 5-7 times during their working life, (McCrindle Research, 2014). So, what does this mean for those over 50?
Change can be uncomfortable and given the volatile nature of job security at present, change is inevitable when it comes to modern careers. Added to this is the pressure from the Australian Government to have us work until we're 70. It's important to be able to adapt and be flexible when considering pivoting into a new career and being over 50, whilst offering some unique challenges, can offer a rewarding, fresh start.
Over 50's are an attractive employment option. They bring a wealth of experience, strong work ethic, are organized, efficient and confident.
Why change?
Before you decide to change careers take time to examine the reasons why you want a change. It may be to learn new things or to pursue a passion. It could also be because you are bored with your current role and want a new challenge, something that will be more fulfilling. You may have no choice due to redundancy or loss of employment. Whatever your motivation, be clear on your compelling reason why.
Look at the skill set you already have, highlight your strengths and determine what skills are transferable to your new career. Decide whether you need further training. Some organisations such as TAFE offer eligibility for fee-free training for mature age workers. Reach out to your contacts and networks including past employers and colleagues. This can often be a good way to get referrals and job recommendations. If you don't already have a social media presence, now would be a good time to consider the benefits of an online profile. LinkedIn and Facebook are two tools that are easy to use and will help build your personal brand. Remember you are changing careers, not necessarily winding down so value your unique capabilities and wisdom.
7 Essential Tips for a Successful Career Change:
1. Take time to examine why you want a change
Changing careers can be exciting but you need to consider your strategy. Set goals and have a clear plan on the steps you need to take.
2. Follow your passion
The things that mean the most and enrich us personally are those things we are passionate about. Now is the time to follow those passions!
3. Do your research
Good planning means good research. Look at companies that are employing in your chosen field of work. Visit their website, subscribe to newsletters and connect via social media. Examine their purpose and values. If your values are aligned, you will be able to transition into a career that you love.
4. Seek out experts in the field and get a trusted opinion
Don't be afraid to ask for help. Family and friends can give you the support you may need but don't forget professional career coaches who are experienced in helping you find the right job.
5. Work out which skills are transferable and update your Resume
Have a clear list of your skills and update your resume to reflect this. It may have been a while since you have applied for a job so making sure you have a crisp, clean resume is essential. There are free templates online that can help. HubSpot is a great place to start. Also make sure your social media reflects your professional resume.
6. Use your network
Reach out via social media to connect to industries in your chosen field. If you want a new career, let people know you are looking!
7. Be brave, even if you are not pretend to be
Changing careers can be a scary prospect. Acknowledge those fears and surround yourself with supportive people. It won't stop you making the changes you need to succeed in your new career.
Congratulations on taking the first step towards a new and exciting career. You've got this!