Content Writing and Editing that Compels, Clarifies and Educates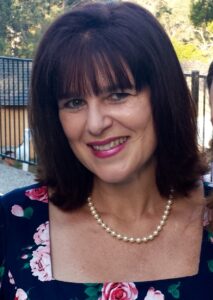 Creating content can be challenging.
You have all the right information and ideas in your head but just don't know how to put them into words effectively. You need someone who can listen to your needs and understand your business goals.
Or
You have text that has been written with the utmost care and meticulous research. You're sure it's ready for publication… but is it?
No matter how hard you've worked on your document and how many times you've read it, there will be mistakes. Not because you're writing is flawed – but because you are too close to the writing. You stop really seeing the words on the page.
You need someone who can read your writing with fresh eyes. Someone with the expertise to spot errors and check the accuracy of your text. You want peace of mind that nothing's been overlooked.
What if you had a highly qualified and experienced content writer and editor to help with your content strategy and proofreading of your documents?
What if you had someone who could give you back the gift of time? Someone who can read and edit your documents, no matter how technical, leaving you to get on with other tasks without being stuck in the murky, quagmire of administration and proofreading?
That's where I come in.
I'm Patricia Allen and I'm here to provide a friendly, professional and affordable content writing and editing service that works for you whenever you need it.
I offer:
✓ specialist writing expertise
✓ a balance of creativity and technical/analytical skills
✓ a fresh perspective
✓an eagle eye to edit and proofread your existing content
✓ genuine enthusiasm.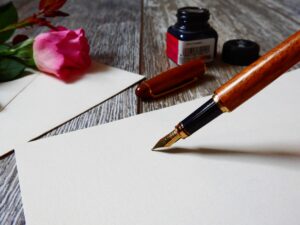 My writing offers in-depth research, based on data and insights to solve a problem whilst offering practical solutions.
As a good listener, I am able to identify and clearly map your needs translating this into crisp, compelling, creative and informative copy. Importantly, I ask the right questions to get the right information.  
Expertise
As a former Educator, an Executive Director and Editor I have the skills required to meet your content needs.  I have worked as a researcher at two large Universities and I know how to use and interpret data. I also realise how time-poor you are!
Writing and researching are time-consuming tasks. You need someone who knows what they're doing.
That's where I can help.  I don't just write the copy – I can take ownership of the whole project. Everything from concepts to interviews, from copy to sign offs and design.
I'm a storyteller at heart
Identifying innovative approaches and improved solutions to client challenges drive and motivate me. I am a quick study, and you can be confident that the job will be done promptly, with the required tone of voice.
I am, at heart, a storyteller and revel in real people and real issues. When I have time, I write fiction novels and you will always find me reading. I've learned during my career that the best writing tells a story that connects with people.  Words used well make magic happen.
Let me create your story.
I'm the one you can count on
You can relax knowing that I have the ability to work autonomously, keeping a firm eye on your priorities. Above all else, I will put your business needs first. 
I never sub-contract. When you hire me you have the guarantee that I am doing the research, writing  and editing for you.  All work is done to my exacting standards.
Writing is not just what I do, it's my life's story.
Choose me to create your story
If you need an experienced writer to help you establish your Voice and build your business or you need an editor to proofread your text so you can relax,
I'm here to help!
My Qualifications include:
Bachelor of Arts (Double Major- English | History)
Master of Education
Diploma of Coaching
Certified NLP Practitioner of Neurolinguistic Programming (NLP)
Graduate of Australian Writers' Centre (Copywriting)
Editor (Professional Journal)
Author (two fiction novels)
Researcher