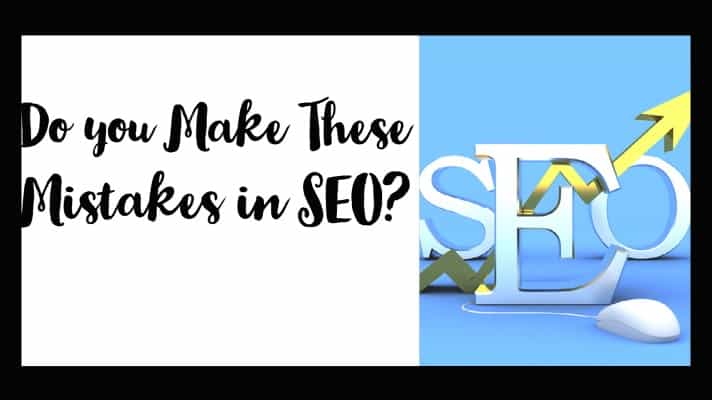 If you're daunted by the details of Search Engine Optimization, trust me, you're not alone!
Oftentimes, it can be like looking into a crystal ball and trying to pull out tiny bits of information hoping Google will be kind to you.
SEO can be complicated but there are things you can do to avoid common pitfalls and mistakes. You don't need a degree in computer science to master these steps and increase your SEO.
Let's start…
1. Forgetting Keyword Research
There's a tried and true saying that goes: If you fail to plan, you plan to fail. Nowhere is this better demonstrated than in your keyword research.
Keyword research is finding the right key words and phrases your target audience is using in search engine queries. And these are most likely through Google.
Don't make the mistake of ignoring Keyword research!
See this related article on Why SEO Matters.
Once you have your keywords or phrases, it's easy to target your content writing around them. But remember, DON'T stuff your writing with keywords in the hope that Google will rank your writing higher. Google is wise to this and you may well be penalized for trying to stack your writing.
Write with the customer in mind at all times- not Goggle bots
Tools to use:
2. Including irrelevant Content
It's an easy mistake to make but one that will dramatically impact your website's SEO. Keep your content relevant to your niche or area of expertise. Search engine 'crawlers' or 'spiders' can get confused if your content is not directly related to your website topics.
If you're a food blogger and include a blog post on easy mechanics, then this irrelevant content will impact your blog's SEO.
Make your writing relevant to your website
Do not make the mistake of duplicating your content on multiple pages across your website. It will only confuse search engines. Be genuine in your writing, write because you have something to say, and make sure your writing is original. Do these things and Google will love your website!
3. Putting 'Bots' before User Experience
Do you have a mobile phone? Of course, you do!
Most of us like access to content on the go and at our fingertips. That's why it's essential your website is mobile-friendly in design. WordPress allows you to see how your website looks on mobile devices. Make sure that you check each page and its design on mobile devices.
User experience is at the heart of every business. It needs to be at the heart of your website too. Google gives preference to mobile-friendly designed websites.
4. Ignoring Meta Descriptions
Meta descriptions or meta keywords do not factor into Google's ranking for web search. They can however impact a page's CTR (click-through rate) on Google which can positively impact a page's ability to rank. If your website gets more clicks than another, then it will rank higher. It's an easy win for SEO so make sure you write your own meta descriptions.
Page Titles ('Title tag')
A title tag is an HTML element that specifies the title of a web page and is displayed on search engine results pages (SERPs) as the clickable headline for a given result.
The title tag of a web page is meant to be an accurate and concise description of a page's content which is important for usability, SEO, and social sharing. They are a major factor in helping search engines understand what your page is about and are the first impression people have of your page.
Test your titles out. Edit and re-edit to get it right.
 See it in advance with this tool
5. Not optimizing images
It is such a common mistake to make. WordPress makes it very easy to access stock images and insert them straight into your text. However, don't make the mistake of not resizing them. Large images can slow your site down and customers have little tolerance to wait until an image appears.
A good plugin to compress images is Shortpixel.
What is an Alt Tag?
The 'alt tag' (or alt text) is a text that describes the image on the web page and makes your image accessible to Google. Each image should have alt text. Google places a relatively high value on alt texts as it helps Google determine the topic of surrounding text. Make the image as small as possible and make sure you include an Alt Text.
How to name an Image: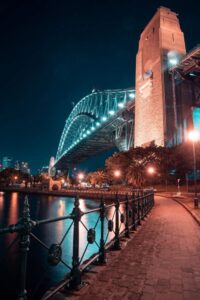 1680427.jpg (Default tag)

harbour-bridge.jpg (SEO'd tag)

Make sure the key word is in the title.
Finally
Google's primary purpose is to serve relevant results to its users. It all starts with words typed into a box. Following some simple steps, you can optimize your web pages and make it easier for Google to funnel your pages to the right search query.
SEO is not static. It will change. That much is guaranteed so it's important to review your strategy regularly and stay up to date with changes.
It's also OK to make mistakes. Don't be afraid to try these steps- nothing is 'unfixable.' Use other websites as examples and learn from them. Making mistakes is how we learn. It can be daunting, but it shouldn't stop you from giving these steps a go.
Also Read:
What is SEO and Why Does it Matter?
Updated: May 2021