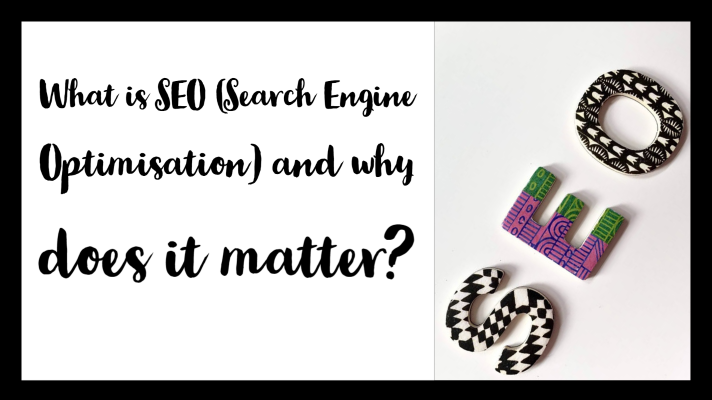 You may have heard the term SEO tools before, or perhaps you've Googled SEO, but what does it actually mean, and do I really need to know about it?
In short, if you're in business, have a website and rely on customer traffic then Yes, SEO does matter a great deal.
SEO stands for Search Engine Optimization. In simple terms it means the process of affecting the visibility of a website or web page in a search engines unpaid results. The better visibility your site has in search queries the more customers you're likely to attract. It makes logical sense doesn't it?
When a user types in a search query more than likely they will be using Google as it is the dominant player in search engine traffic.
Google.com 59.30% •
Google Images 26.79% 
YouTube.com 3.71% •
Yahoo! 2.47%
Bing 2.25% •
Google Maps 2.09% •
Amazon.com 1.85% •
Facebook.com 0.69% 
Source: https://moz.com/blog/state-of-searcher-behavior-revealed
But… What does SEO have to do with this?
Search engines such as Google use bots to crawl pages on the web, collecting information and ranking them based on set algorithms which determines the order pages appear in the search results for a given query. Essentially, Google is looking for:
High quality, relevant information about the search query
Key words on the website relating to search query
Site architecture (how people engage with your site, loading speed and the value of the content)
Unlike paid search ads, you can't pay search engines to get higher organic search rankings which is why a knowledge of SEO is essential. Another factor to consider is that most users browse the internet with their smartphones. Creating a mobile friendly website is essential so visitors can easily access the same content on their mobile devices.
This diagram includes the key elements of SEO:
So, why is SEO important in marketing?
Millions of searches are conducted everyday on the web, often with the purpose of finding information abut products and services. Ranking higher than your competitor can have a major impact on your bottom line. One thing that is guaranteed- SEO is not a static system that will stay the same. With changing user behaviours, search engines will also develop different policies. Therefore, it is important to have a clear understanding of your target audience, their preferences and dislikes, what they need and what problems have to be solved. Think about your users, how they navigate your site and the quality of the information provided. In the end, it comes down to trust and credibility.
If SEO is not at the centre of your digital marketing plan, it should be. Why, because it generates the greatest amount of traffic which leads to revenue compared to any other digital platform. It makes sure your website is user friendly which makes for happy customers. If you are not investing in SEO, rest assured your competitors are and will probably be ranking higher in search queries!
For more detailed information of SEO and Googles guide to maximizing visibility see the Webmaster Guidelines 
Key Points
SEO is a set of rules for optimizing your website so that it ranks higher in search engine organic (unpaid) results.
The majority of user search traffic goes to the top 5 results. A knowledge of SEO will help your website appear in one of the top positions for your target keywords and maximize visits to your website.
Small changes in your digital marketing can make a BIG difference to your business.